HB Alert
Heart Beat News Alert January 2017 – SPECIAL NEWS
HEART BEAT ALERTS
SPECIAL NEWS ► HEART BEAT MOVES TO APOCALYPSE NOW; 2B THI SACH
We have good news, we have bad news and we have weird news!
The bad news first.
Due to ongoing issues with the closing times of the Observatory,
we are forced to move
our event with Pär Grindvik on 20 January to another location.
The good news: stay open all night long; with huge sound system and
on top of that
FREE ENTRANCE all night long! Yeah!
NEWS ► FARRAGO & AMELIE LENS AKA LENSKE
▲
veni vidi vici Saigon!
They
came, played
and
completely destroyed it; a full on rave to celebrate 4 years
and more to come! Please feel free to check out the event
pics here.
NEWS ► 20 January
▲
PÄR GRINDVIK Techno Viking will do some
serious
damage in Apocalypse Bar Saigon! Come and listen to Techno with Swedish Balls!
NEWS ► February will not see any Heart Beat but Harbour will be on.
NEWS ► Save the date
▲
10 MARCH – MARC ROMBOY
▲
House and Techno
chameleon Marc Romboy is no one trick pony.
Whether it's liquid nitrogen
alongside Stephen Bodzin
juicy, bass-inflected grooves for Audiojack
or metallic deep tech/house for Josh Wink, you can rest assured that you'll
get nothing but top quality from the man who set up Systematic 12 years ago.
Recently Marco followed in the footsteps of SuperFly and desconsructed Debussy
with the Dortmunder Philharmonic Orchestra
► ►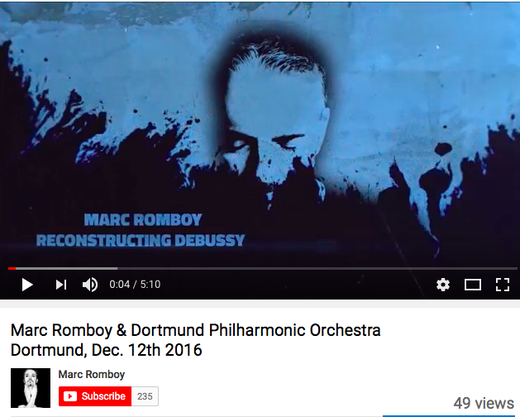 20-01-2017 | Heart Beat Presents
Pär Grindvik
[Stockholm Ltd] – CONFIRMED
10-03-2017 | Heart Beat Presents
Marc Romboy
[Systematic Rec] – CONFIRMED
12-05-2017 | Heart Beat Presents
Andre Kronert
[Odd/Even, Figure] – (LOCKED IN)
08-06-2017 | Heart Beat Presents
Nadja Lind
(PLASTIC CITY, SOMA
) – (TO BE CONFIRMED)