Heart Beat
HEART BEAT ALERTS OCTOBER 2017
Hello Fellow Techno Lovers! Sorry we have been away for more than two months.
August 
& September we 've dedicated our time to our highly productive sister HRBR.
They did
so many good events. While we were looking for a new venue for the
coming parties! Yeah, 
that just happened out of the blue. The Obs closing truly
devastated us. But the show must 
go on! We also bound to reach an important
milestone in December, marking our 5 year existence and 
we already secured
our first booking for 2018. And even
are 90% sure we will also have 
another
French Week in 2018 this time with Zadig. More details on all of this below!    
NEWS ► This Halloween 27 October it's time for Simon Coup// Birth of Frequency 
Our October instalment will be supported by a live set of Vietnamese talent and
Hanoi Rock City honcho Dee.F and of course founding father Chris Wolter.
These two have grown quite fond of each ohter ever since Dee.F (Phu)
NEWS ►23 + 24 November in cooperation with Institute Français HCMC and
European Music Festival; Voiski will have back to back performances in HCMC.
In the conservatory of HCMC on Nov 23rd at 8PM: expect live set heavily
packing over the Lighthouse, sucking you in and spitting you out at the very end! 
Expect two magnifcients different sets of maestro Voiski! 
Better block your schedule in the evening of 23 & 24 November!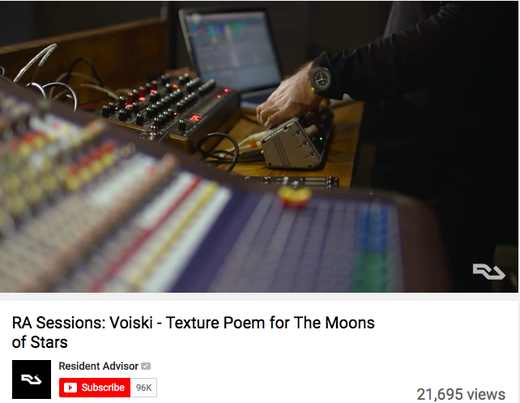 NEWS ►As promised below you can also read the result of our interview 
with Sigha
while stuck in traffic
in HCMC
.
NEWS ►15 December Heart Beat celebrates 5 years Techno parties with none other
than Heiko Laux. To properly honor this milestone Heart Beat will also release a
photobook, which can be seen as a mini chronicle of Heart Beat depicting a lot of
proper Techno raves in so many different venues, of which sadly enough 90%
doesnt exist as of today. 
The  launch of this Techno chronicle will take place on 9 December in creative space
"Spacemonkies" 
Add: 1st floor of Chaos Down Town @ 121/61 Le Thi Rieng D.1 
NEWS ►19 January Heart Beat opens the calendar year with one of the favorites. 
Thus the 2018 new years resolutions are: more Techno with  MIKE DEHNERT!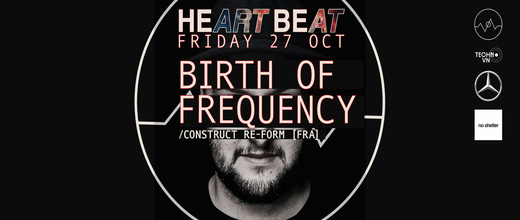 FRIDAY 27 OCT 
▲
 DOORS 9PM TO LATE
THE LIGHTHOUSE 
▲
 104 NAM KY KHOI NGHIA
▲
 D.1 
▬▬▬▬▬▬▬▬▬▬▬▬▬▬▬▬▬▬▬▬▬▬▬▬▬▬
▬▬▬
▬▬
▬▬
▬▬▬▬▬▬▬▬▬▬▬▬
▬▬
▬
:::::BIRTH OF FREQUENCY ▲ CONSTRUCT RE-FORM [FRA]
:::::::DEE.F ▲ RE.PEAT [VN]
:::::::: CHRIS WOLTER ▲ Heart Beat
:::::::::::VISUALS by EROL ▲ Heart Beat
▬▬▬▬▬▬▬▬▬▬▬▬▬▬▬▬▬▬▬▬▬▬▬▬▬▬
▬▬▬
▬▬▬▬▬▬▬▬▬▬▬▬▬▬▬▬▬▬
FREE ENTRANCE TILL 10PM AFTER ONLY 100k VND!!  
Get to know him better: Simon Coup aka BIrth of Frequency
read the below Interview from Jaded.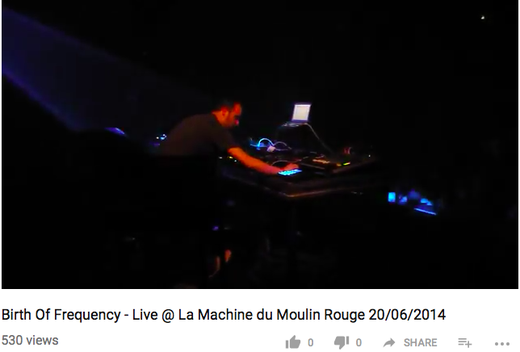 Hello Simon, thanks for speaking to us so soon after last weekend's Weather Festival,
we hear you and your Unforeseen Alliance brothers ruled supreme! Can you tell us a
bit more about how the project came about, and plans for the future…?

The birth of this project, we owe it to the manager of Construct Re-Form, Axel.
We had vaguely talked the 5 of us but there was nothing decided and then one
day without being seen coming, Axel announced that we had a gig at the
Moulin Rouge Machine in Paris end of January 2015!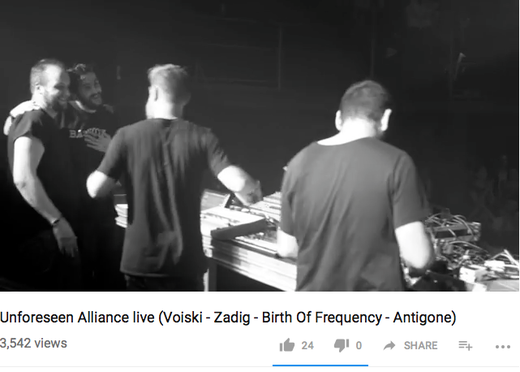 This is how the story began for Unforeseen Alliance. At first we really did not
know how to proceed, whether for the distribution of spots or repetitions.
We quickly realized that it was complicated to find some free time to us 4 to
work on it,
so naturally we started to work remotely, to send each other synth loops,
everyone  added fews things (or not). When the artistic side has been
finished, we had some meetings to repeat the live.
The future of this project is still fuzzy, it takes a lot of energy, work and
not easy to manage with everyone's agendas… but we know that there
will be other performances.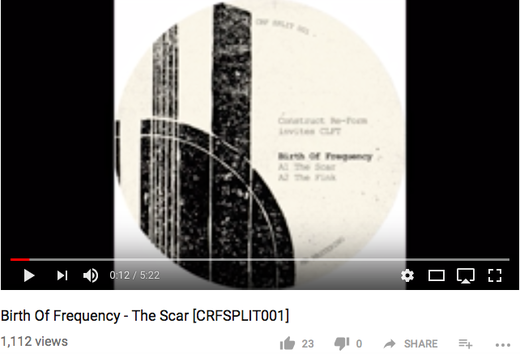 We read that techno found you pretty late on in your career, could you describe
your first experiences and influences?
I discovered electronic music when I was 19 years old. I worked in a bar in
my hometown, Rouen. This bar was programming primarily House and
Techno parties. One evening I listened without knowing The Bells from the
master Jeff Mills, I remember that the Dj had followed with Automatic Jeff Mills
too and that was a slap for me! After that evening, I immediately wanted to know
more about techno and to play it.
Gradually I made my armies in some parties in Rouen. There was not the same
passion for Techno at that time so the parties were not always going very well.
I remember being kicked out of the dj booth more than once or provoking the
bar owner playing increasingly hard…ending up playing records from
Manu le Malin and Dr Macabre. And then one day, I found a job in Paris.
Since then I've stayed in Paris. Things started moving when I released
my first record and when I got to know Axel and Alex, with whom I work
currently for my bookings.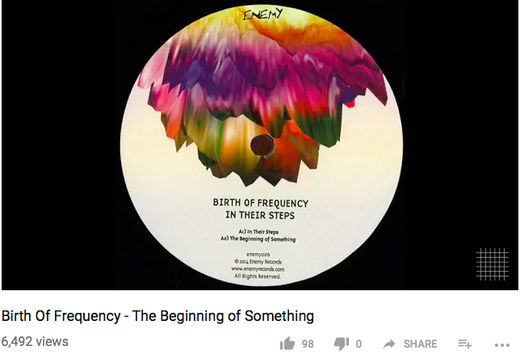 Regarding my influences, they are always the same since the beginning:
Jeff Mills, the American Techno in the broadest sense, Surgeon, Regis,
Steve Bicknell… I often ask myself why I am attracted to this rough music,
more than the others… I still seek the answer without really wanting to
understand, in order to keep some mystery. I think that today "we wish"
explained too much the music and then the spontaneous side, fresh and
naive is put into the background. For me music is "something simple"
and I think we should just talk simply.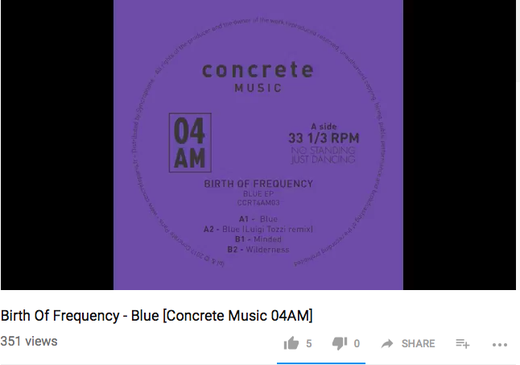 Can you tell us about your favourite haunts in Paris?
Is it possible to dance for 24 hours legally in clubs there?
Except for my gigs, I don't really go out so often, I remain quiet with my wife and
my little daughter. But when I go out it is quite often to clubs like Concrete,
La Machine du Moulin Rouge, Rex Club and Batofar also. Right now there is a
huge number of great parties every weekend in Paris but we can't complain.
It goes from big line up to smaller ones with artists completely unknown to
discover or even with some forgotten from the scene. I really hope it will last!
Indeed at Concrete on Sunday the club is running for almost 24 hours long.
For the last CRF party there was Zadig, Antigone, Johannes Volk,
Jeroen Search, DVS1 & Rodhad on the bill… kind of a mini festival we can say.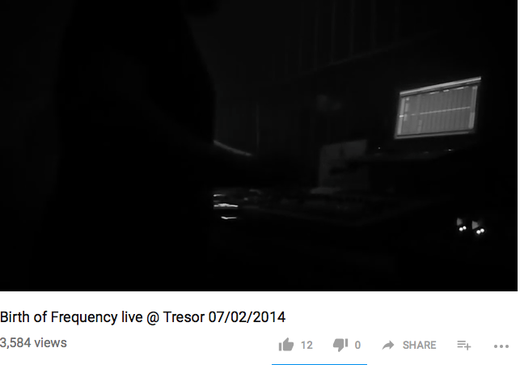 You'll be jumping on the first Eurostar and waking up the Jaded children at
Corsica Studios this Sunday morning. Tell us a little about the set you are planning.
First gig and first time in London! I have the habit of marrying quite punchy
techno tracks with some more mental ones too so I think I will continue on
this path. There will be all the kind of techno I love for sure and I will put a
point of honour to play some Surgeon or Regis your dear UK children.
These times I like to bring my TR8 with me for some additional sounds
during my set. I can't really be more precise as I improvise a lot and like to
feel what the crowd in front of me want… I hope to meet the Queen!!
There will certainly be a royal welcome from the Jaded crew!
27 October Birth Of Frequency will play a 3.5h DJ set from 12pm – 3:30am
BETTER LATE THAN NEVER – Our Interview with "Sigha" July 2017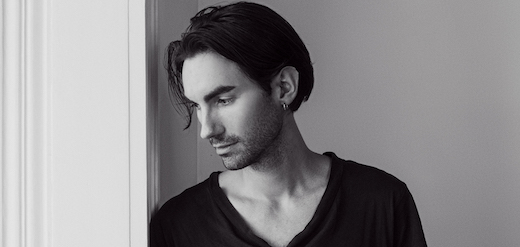 1. your roots are in the UK post dubstep era and a bit like Guy / Shifted's  drum and bass  roots,
grew to the techno sound that seems to intertwine perfectly with each other.
a. why is that and what you have in common and where are you different?
b. and when you got consumed by the techno scene?
I think we both became a little jaded with the what we were previously involved with and found a
fertile ground for experimentation in the then newly resurgent techno scene.
We became really close around 2010 when we were both going through this transition and having him
to bounce ideas off definitely helped shape my musical direction and vice Versa.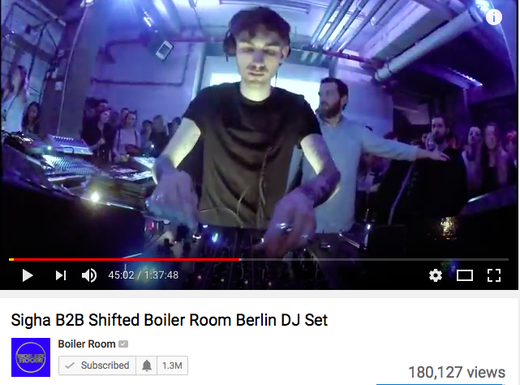 2. According to James Shaw what is there that you find (only) in electronic music,
specifically Techno, that you think you can't find in other genres of music.
I make and listen to a lot of different styles of music, but I keep returning to techno. It informs so much
of what I do outside of the genre also. I think it's the element of  hypnosis that interests me so much.
You find this idea in many genres and it's especially prevalent in dance music but I find the way
Techno achieves this with such a reduced palate incredibly cathartic.
3. Did you en
joy
 this Heart Beat? Can you describe the memory of this event in a few words?
I honestly didn't know what to expect from the show as it was my first time playing in Vietnam.
In the end I was blown away by the passion and intensity of the crowd. Seeing people build a
scene from the ground up is always very inspiring. I came away from the show that night with
some great memories and I really hope to have the chance to return one day.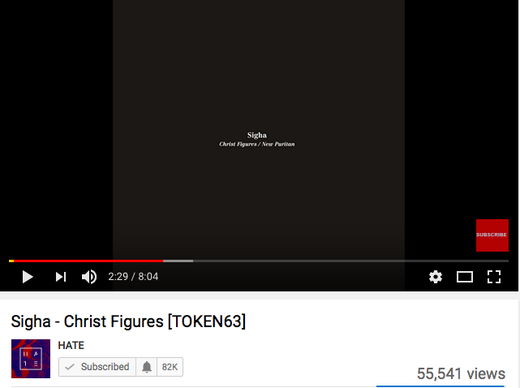 4. We really love Token Records and obviously also many of the artist releasing here we truly
admire and have been our guest as well. You already have your sophomore album out on Token
Metabolism and that is a beauty if we may say so.
a. But what is your own favorite track on Metabolism and why?
Thank you! It's hard to pick a track off the record as I struggle en
joy
ing my own music most of
the time. If I had to pick one I'd say maybe Stabbing or Strobing, these were key tracks for me in
terms of the writing process and discovering what I wanted to say with the record and it's sound palate.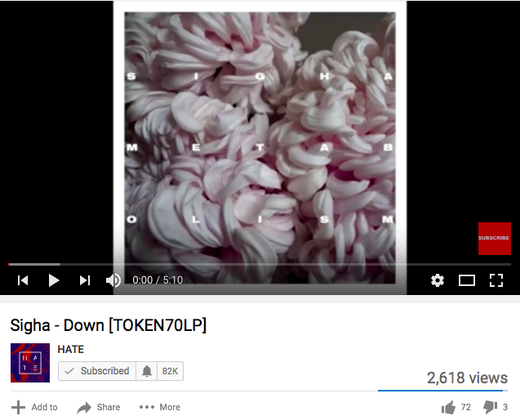 4 b. What makes Token in your opinion such a good label according and can you name another personal
favorite label.
Without a doubt I think Kr!z is what makes It such a great imprint. The label is all him, and he runs it
perfectly. He picks the right artists and gives them as much room as they need to write without interfering
in the creative process. I'm incredibly happy to be working with both Kr!z and Token, it's without a doubt
one of the strongest and most consistent labels at the moment.
Other labels I obsess over are subtext, hospital productions and room40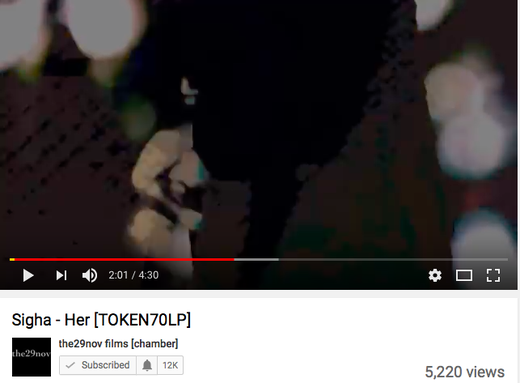 5. Considering your live performance A Vision of Love, could this be possible to do in Asia
considering this is modular? And what made you decide to start with A Vision of Love (AVL)
I played as AVL live in Tokyo earlier this year as part of Berlin Atonals New Assembly Festival.
I travel fairly extensively with a modular set up around Europe for my sigha live shows but bringing
fragile gear further afield can be difficult.
AVL has morphed over the years from a techno project into something that's much more loosely defined.
The focus has shifted on to drone and textural movement rather than beats.
The freedom having this sort of alias grants you is something I find invaluable as an artist.
6. What is one of your favourite all time productions and what is one of your
favourite productions you are now listening to frequently
The Fragile by Nine Inch Nails. I listen to that record at least once a week.
Also virgins by Tim Hecker, in terms of contemporary electronic music that lp is utterly perfect.
27-1o-2017 |  Heart Beat presents Birth of Frequency @ Lighthouse 
23-11-2017 |  EU Music Festival:  
Inst. Français + Heart Beat present 
VOISKI – LI
VE 
24-11-2017 |  Heart Beat Feat.  VOISKI @ the Lighthouse
15-12-2017 |  5 Years Heart Beat Feat. HEIKO LAUX (TBC)
19-01-2018 |  Heart Beat Presents  MIKE DEHNERT (TBC)