HB Alert
HEART BEAT ALERT MARCH 2017 – ROMBOY MODE
HEART BEAT ALERTS
Heart Beat founder, Papa Techno and brain behind HRBR,
Chris Wolter
including
a fresh new exclusive podcast from his mind!!

CONTEST ► GIVING AWAY 10 FREE TICKETS ON TICKET BOX UNTIL 9PM 
10 MARCH!
FIND THE DISCOUNT CODE IN THE BELOW INTERVIEW !! 
NEWS ► TONIGHT MARC ROMBOY will finally grace the decks in Saigon. 
It took some effort and a lot of patience to make this happen.
More than 10 years, we are huge 
admirers of his 
productions and sets.
Timing could not have been better. On the verge of realeasing his first full
album
since 8 years and just one week after gifting the audiencethe full recording his stint
with the Dortmunder Philharmonic Orchestra last December 
Our fling with Apocalypse Now continues one more time!
So climb up to the attic with us and burn that dance floor!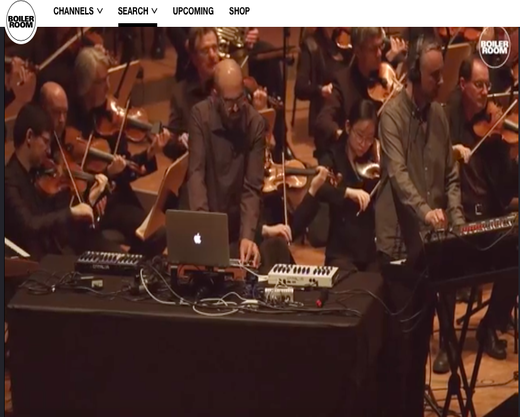 NEWS ► February will not see any Heart Beat. Harbour team with new members
needs more time to get started. Harbour will be on in the weekend of 15 April with
special guest Karlo Weinberg. From hereon Harbour will put out monthly events with
a more broader, eclectic selection of music than you're used to. Follow Harbour here!
NEWS ► We regret to inform and beyond our control also Zadig will not be our guest
for 12 May. 
Instead of Zadig  we are locking in with a fresh up and coming
Berghain duo. Click here for a hint!

FRIDAY 10 MARCH  – DOORS 9PM TO LATE
APOCALYPSE NOW SAIGON – LEVEL 2 @ 2B THI SACH STREET D.1 
On the eve of his first solo album release, since 8 years on his new imprint
Hyperharmonic;  the Heart Beat crew, as long time Romboy admirers, are 
super stoked to present this event! To dance music fans throughout Vietnam
& Asia; this is this one show you should NOT miss!! 
▬▬▬▬▬▬▬▬▬▬▬▬▬▬▬▬▬▬▬▬▬▬▬▬▬▬
▬▬▬
:::::MARC ROMBOY ▲ SYSTEMATIC RECORDINGS [GER]
:::::::B.A.X. ▲ F.O.L., HRBR, Heart Beat
:::::::: CHRIS WOLTER ▲ Heart Beat
:::::::::::VISUALS by EROL ▲ Heart Beat
▬▬▬▬▬▬▬▬▬▬▬▬▬▬▬▬▬▬▬▬▬▬▬▬▬▬
▬▬▬
FREE ENTRANCE TILL 11PM AFTER 100k VND!!  
INTERVIEW 'MARC ROMBOY' by ANYARENA VIETNAM
 – First Face to Face interview since December and AnyArena had the primeur! –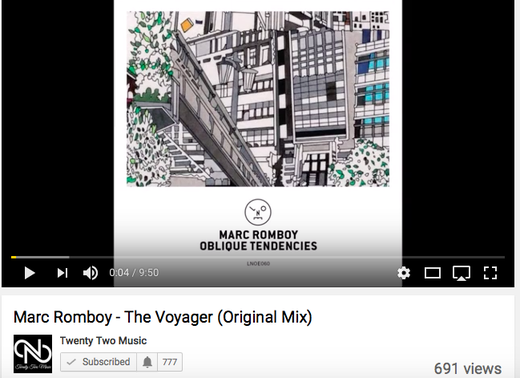 Heart Beat continue their supply of legendary electronic artists to Vietnam. 
This time it's Germany's Marc Romboy. A stalwart of the global underground, 
a Boiler Room fan favourite, and a regular at places like Fabric in London, 
The Rex in Paris and The Berghain in Berlin, he's a man with a sonic history 
very much rooted in trance.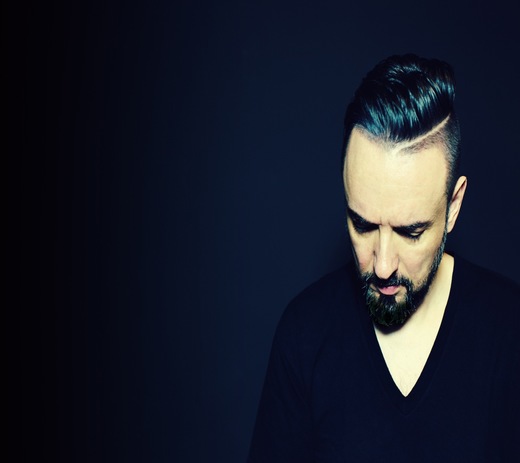 Performing for one-night only in Saigon this Friday – wedged between sets in 
China on Thursday and Bali on Saturday – the man behind influential label 
Systematic Recordings (est. 2004) was feeling optimistic when AnyArena 
sat down with him last night. 
"I still have a lot of hope that one day, this precious ball flying through the 
universe, will be an entirely peaceful place," he smiled towards the end of our
chat. "It's something we can all make a contribution to, and this is mine.'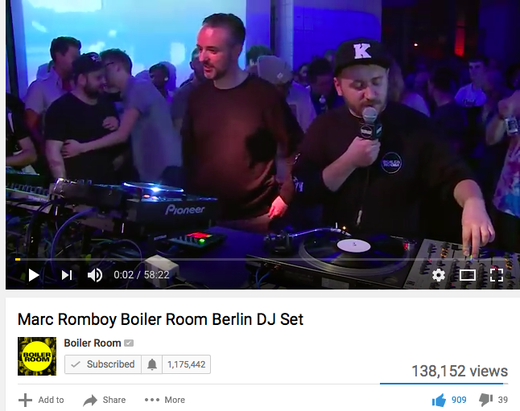 Catching up with him twenty four hours after he arrived in Vietnam for the first
time,we asked him about his life as a travelling musician, and what people
could expect from Friday's show. 
"On my twitter account I call myself a waveform transmitter and producer," 
he began, "basically I like to take people on a journey. It's like a meditation." 
[ ILOVEROMBOY = DISCOUNT CODE ]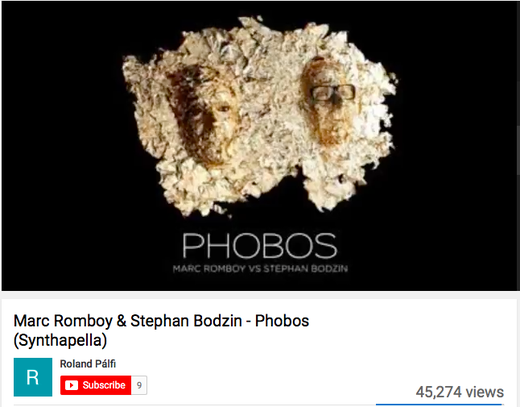 Travelling the world as a DJ for the last twenty years, Marc compares his 
audiences to passengers on his very own musical spaceship, and spoke 
of his willingness to challenge them.
"I'm always happy when people anticipate my music," he said, "but as soon
 as I realise that the people are 'flying' with me, on my spaceship, I might fly 
a loop over here, I might make an orbit over there, you never know how it
goes.  It depends what the people are feeling.
"To me, the biggest compliment is not hands in the air or screaming, 
it's seeing people on the dancefloor, with their eyes closed in front of me."
Check out Marc's most recent Boiler Room performance below, and his 
collaboration with the Dortmund Philharmonic Orchestra in December 2016, 
where they reconstructed the work of 19th century French composer Debussy, 
an experience he called 'like aligning two planets'. We call it amazing.
(excerpt of interview by Jon Aspin of AnyArena HCMC,
8-3-17. Full interview here  )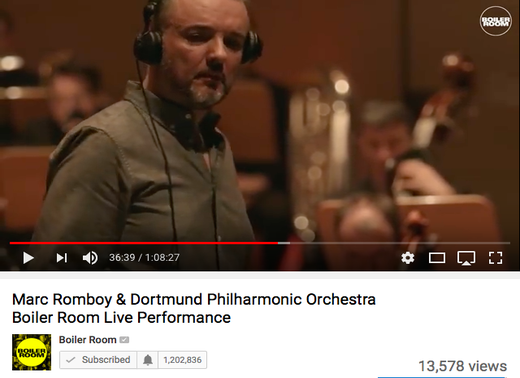 10-03-2017 |  Heart Beat Presents
Marc Romboy
[Systematic Rec] 
19-05-2017 |  Heart Beat Presents  ????? [STAUB]
  – (TBC) 
15-06-2017 |  Heart Beat Presents
Nadja Lind
 [SOMA]
 – (TBC)