HB Alert
Heart Beat Alert February 2017
HEART BEAT ALERTS
NEWS ► PÄR GRINDVIK in Apo blew us away. Ok this place are not bluffing when
the say: "we have a
soundsystem!". Par, kindest, most relaxed person and behind the
decks he radiates profesionality and confidence while he is pounding awat.
Yes, he even played house according to
Par! In the end it was a strange location
that worked very well in the end. We will keep that in mind
And feel free to check out the event
pics here.
NEWS ► February will not see any Heart Beat and Harbour team is adding new members
needs more time to get started. Harbour will be on in the weekend of 15 April with special
guest Karlo Weinberg. From Harbour will put our monthly events with a more eclectic selection
of music than you used to.
Follow
Harbour here!
NEWS ► In exactly 3 weeks and MARC ROMBOY will finally grace the decks in Saigon
It took a lot of effort to get this done and a lot of patience. For over than 10 years we
are admirors of his
productions and dj sets. Often seen alongside Stephen Bodzin
but more recently Marc
followed in the footsteps of SuperFlu and resconsructed Debussy
with the Dortmunder Philharmonic Orchestra. Once more we have picked Apocalypse Now
because the show has to go on so climb up to the attic with us and dance!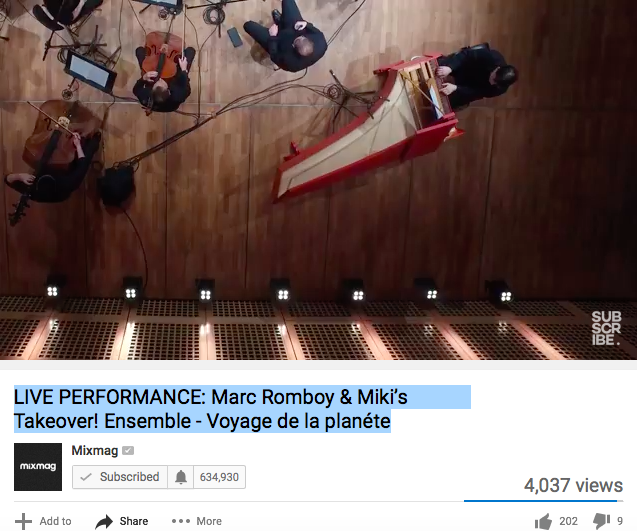 NEWS ► We regret to inform you Andre Kronert will not be our guest for 12 May.
Would be very cool if this works out!
Instead of Kronert we are locking in with a French Techno Icon. Click here for a hint!
slot! We will all be there !!
10-03-2017 | Heart Beat Presents
Marc Romboy
[Systematic Rec]
12-05-2017 | Heart Beat Presents ZADIG [CRF]
– (TBC)
08-06-2017 | Heart Beat Presents
Nadja Lind
[SOMA]
– (TBC)