HB Alert
PHỞVEMBER
TOMORROW ZADIG! OUR PARIS TECHNO QUARTET = COMPLETE
NEWS
►On 9 November French Insitute Vietnam and Heart Beat team up for the 3rd time and bring the last and surely not the least of the fourheaded live ensemble Unforeseen Alliance Sylvian Zadig Peltier! After bringin you Antigone, Birth of Frequency and Voiski, now the turn to the Construct Reform label head and cornerstone of the current day Parisian Techno scene, ZADIG!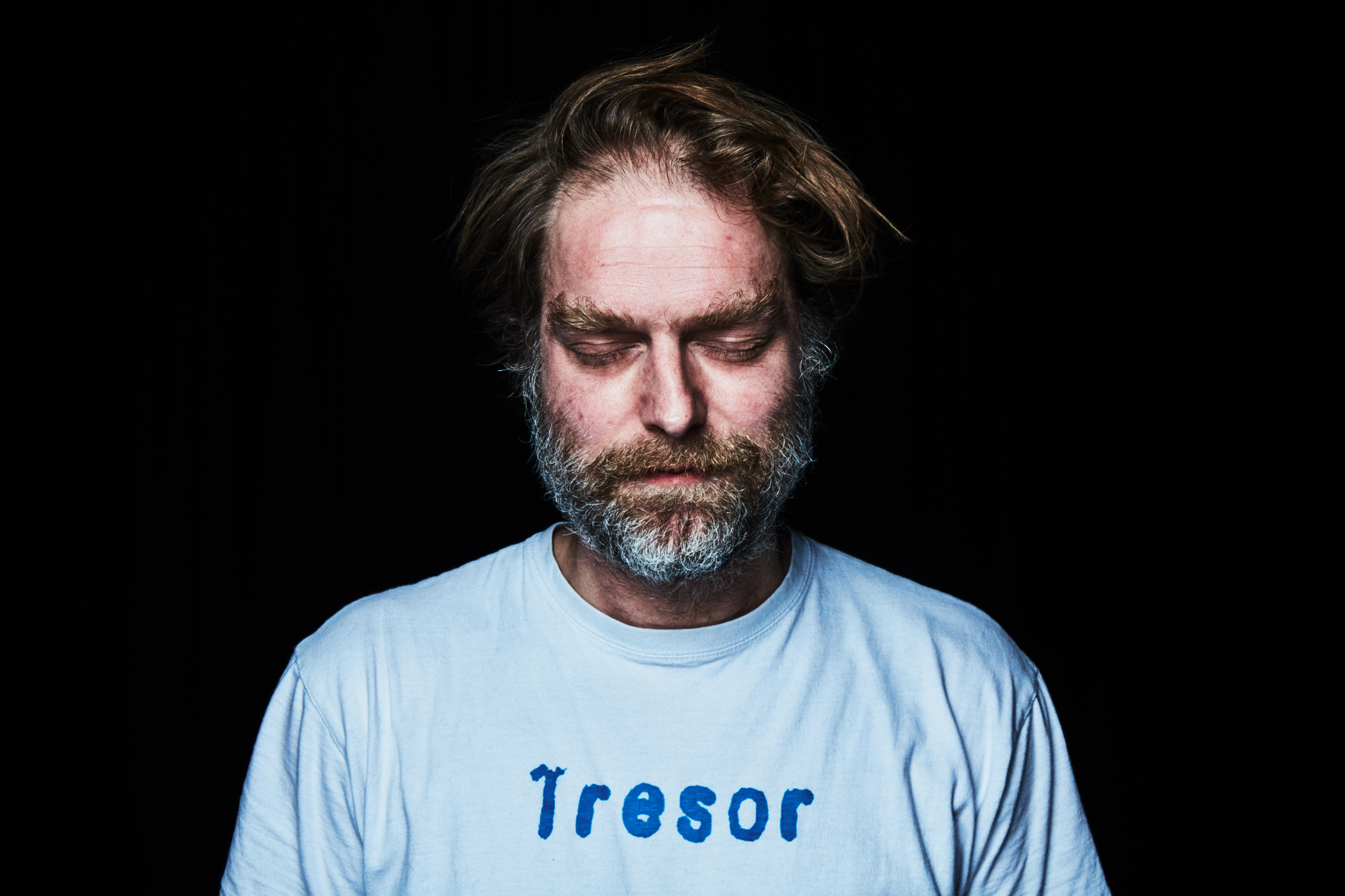 NEWS
►
On 8 November Institut Francais HCMC and Heart Beat will host a production masterclass from 6-8pm @the Observatory. Chris and B.A.X. will talk and show more about producing Techno/ electronic music, themed on the French techno scene. Each in their own way, they will go through musical theory, their thought process and creating your own sound. Ending up with one track and one loop. And of course a special appeareance by Zadig himself. The Masterclass is fully booked, but you can register for the next one on 1 December right here!!!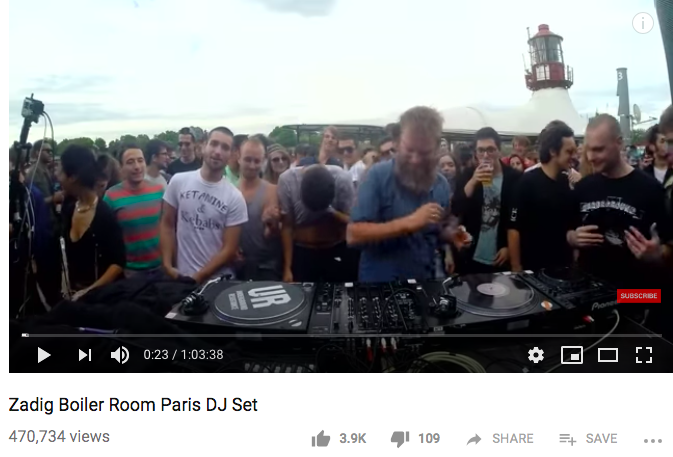 NEWS ►Too much to tell for the last one of 2018 marking 6 years Heart Beat coming 1 December at the Observatory.
►4:00-6:00PM Masterclass Techno Production 4-6pm Supported by Goethe Inst. HCMC Limited Seats and Registration Mandatory. Register here
►6:00-10:30PM HRBR Terrace Podcast #16 Feat. Hibya Line (Live stream)
►10:30PM to dawn TERRACE TAKE OVER – HRBR Residents B.A.X. OUCH!, DOAN, HUY TRUONG
► 11:59 to sunrise CLUB: Heart beat Presents Fadi Mohem support by Chris Wolter and LIVE Visuals by VJ EROL in collaboration with Goethe Inst. HCMC
More info below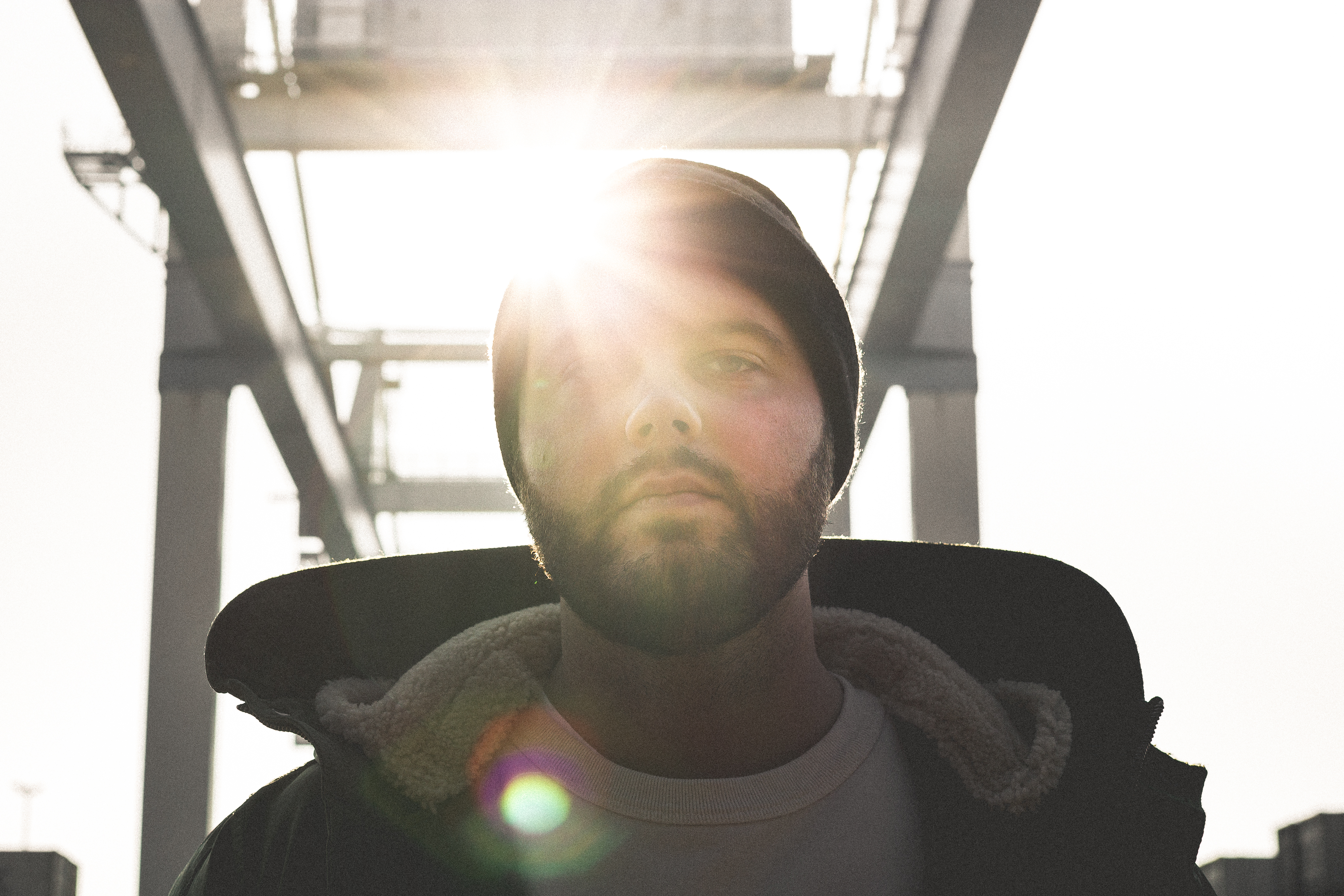 HEART BEAT PRESENTS ZADIG

FRIDAY 09 NOV
▲
9PM TO 6:00AM
'THE OBSERVATORY'
▲
F.10 – 85 CACH MANG THANG 8 – D.1
"Once more French Instutute and Heart Beat team up and tshi time bring you Zadig.
This completes the former French Techno quartet Unforeseen Alliance and massive
corner stone of the Paris Techno scene "
▬▬▬▬▬▬▬▬▬▬▬▬▬▬▬▬▬▬▬▬▬▬▬▬▬▬
▬▬▬
▬▬
▬▬
▬▬
:::::ZADIG▲ CONSTRUCT REFORM, TRESOR
::::::JAVIER MARIMON▲ KIZEN RECORDS, OSLATED
:::::::CHRIS WOLTER ▲ Heart Beat,
Pink Room
:::::::: HUY TRUONG ▲ HRBR,
Pink Room
:::::::::VISUALS by EROL ▲ Heart Beat
▬▬▬▬▬▬▬▬▬▬▬▬▬▬▬▬▬▬▬▬▬▬▬▬▬▬
▬▬▬
▬▬▬▬▬▬
SAT 01 DEC
▲
6PM TO 6:00AM
'THE OBSERVATORY'
▲
FL.10 – 85 CACH MANG THANG 8 – D.1
"Marking 6 years of Heart Beat another 'CARVALE MUSICALE' Too much to tell: Production Workshop, Podcast and Heart Beat with Fadi Mohem in the Club and HRBR Harbour on the Terrace. Too much to tell. All supported by Goethe Institut HCMC"
▬▬▬▬▬▬▬▬▬▬▬▬▬▬▬▬▬▬▬▬▬▬▬▬▬▬
▬▬▬
▬▬
▬▬
▬▬
:::::::CHRIS WOLTER ▲ Heart Beat,
Pink Room
:::::::: DJ OUCH!
▲ HRBR, Heart Beat
::::::::: B.A.X.
▲ HRBR, Heart Beat
::::::::::::HUY TRUONG ▲ HRBR,
Pink Room
:::::::::::::VISUALS by EROL ▲ Heart Beat
▬▬▬▬▬▬▬▬▬▬▬▬▬▬▬▬▬▬▬▬▬▬▬▬▬▬
▬▬▬
▬▬▬▬▬▬
—
——
——
—
–
——————
——
—
——
——
—
–
——————
——
—
——
—-
INTERVIEW ► 21-8-2017 ZADIG – RA.586 // LISTEN PODCAST HERE
What have you been up to recently?
These past two years have been very rich and busy on a personal and professional level. Many travels, parties, my daughter's birth, some releases and a change of location for my studio. After all this, I decided to start 2017 in a quieter way, trying to be a bit less on the road. I also spent a lot of time organising myself in the studio, trying out new things with no specific goals, without really thinking of producing any EPs but rather focusing on simply making music.
How and where was the mix recorded?
I recorded the whole set at once, simply using two Technics SL 1200 turntables and a Pioneer mixer. This was done in the studio I am using at the moment in Normandy, the region I live in. I have a room next to the studio with a powerful soundsystem and a DJ setup, which is a perfect place to record my podcasts and rehearse my live sets. Of course, I spent some time upfront thinking about the set and picking the tracks. I love this part of the work, which is the most cerebral and interesting to me, choosing which track matches with which, but also leaving space for some surprises during the recording.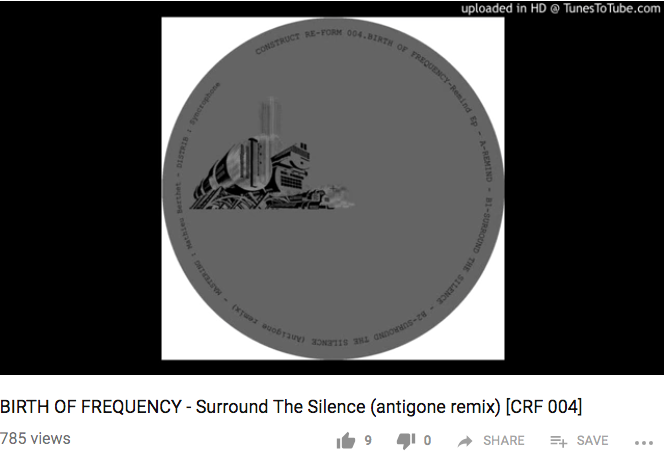 Can you tell us about the idea behind the mix?
As I said before, the construction of this set has been in preparation for a long time. A podcast is always meaningful to me, and when I do such a recording I spend quite some time trying a few things, and building it little by little. For this one, I selected even more carefully some of my favourite tracks from these past years, since I'm at an artistic turning point which I guess this mix illustrates pretty well. I really wanted to do something very dreamy and cinematic and to put emotions forward. The narrative is not necessarily linear and neither as fluid as when I design a more techno set. This mix is not dancefloor-oriented, and even if some parts could perfectly fit in a party context, these are only some more electric moments in the emotional panel of this set. In the end this podcast is pretty personal and represents me quite well.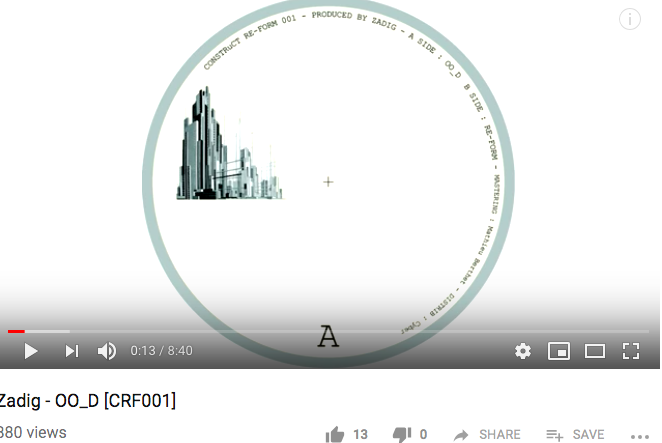 It looks like you played some great venues during your recent tour of Asia. Are there any in particular that people should try to check out?
Indeed, I made my very first tour in Asia in May. I had the chance to play in some really great venues: Korner in Taipei, Mystik in Seoul, Contact in Tokyo, Elevator in Shanghai and the shady Dommune with its amazing crew. These were brilliant gigs in some nice places so I can only recommend them all. I'd like to pay a special tribute to Mystik, which just closed its doors. I want to say that I was really happy to have the opportunity to play and have a such great time there.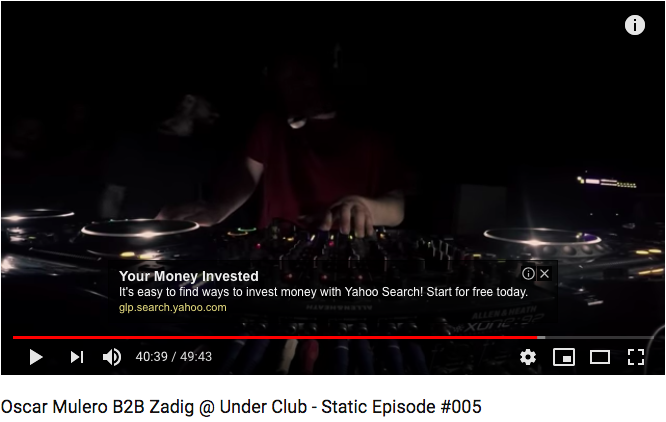 The Parisian scene got a lot of attention a few years ago because of its rapid growth. Have you seen things continue to develop recently?
Of course the scene in Paris keeps developing, with some new great labels, artists, parties and clubs. It may be a little less noticeable than a few years ago, as the city has now settled itself as one of the major places in the international electronic music scene. Actually, I would like to say that this is even more true for other French cities more under the radar than Paris, where you can find some of the most amazing crowds & passionate promoters and clubs, such as Ostra Club, Iboat, Le One O One (101) to name a few.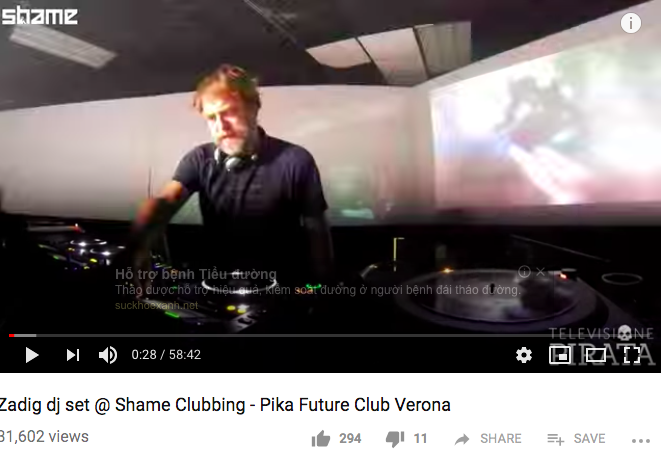 —
As I said before, this year represents some kind of turn around artistically speaking, I'm pushed towards new sensations. At the moment, I am focusing more on my side project Kern Space Adventures, which is more unpredictable. Next episode will come out on Behzad & Amarou's label B.E.A.R. and I would like to start working on an album. As Zadig, I'm working on a new Deeply Rooted release, two EPs for my labels, Construct Re-Form and Ars Mechanica, and some more stuff for other labels.
After a short break, Construct Re-Form's release schedule is pretty busy and exciting again, and will see EPs from new signings Jonas Kopp, Mike Storm, Umwelt, Samuli Kemppi, Marcelus, Dimi Angelis, and from members of our Unforeseen Alliance: Antigone, Birth Of Frequency and Voiski.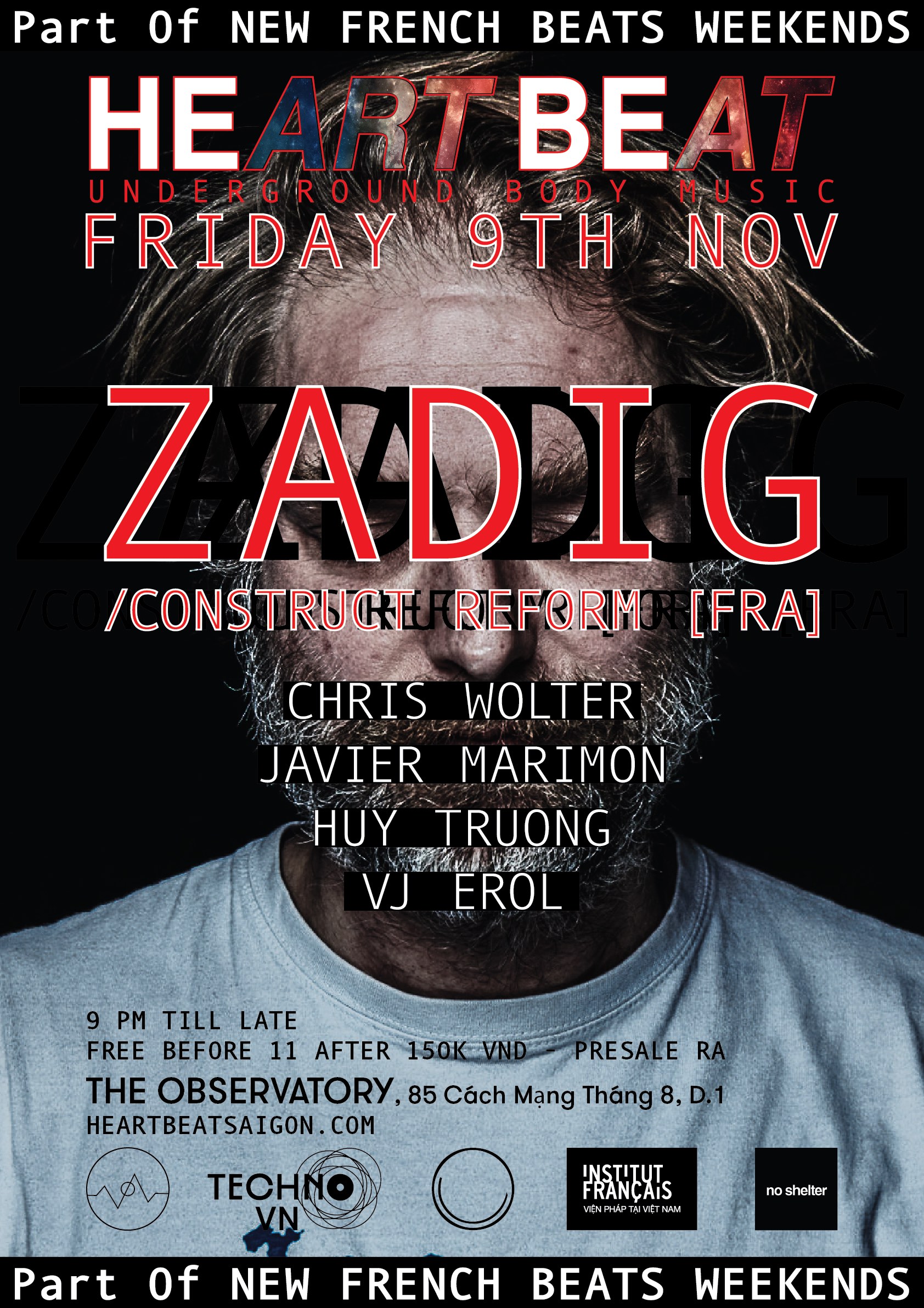 09-11-2018 | Heart Beat Presents ZADIG
01-12-2018 | Heart Beat Presents FADI MOHEM
26-01-2019 | Heart Beat Presents MARKUS SUCKUT
15-03-2018 | Heart Beat Presents BNJMN