HB Alert
March 2018 – Minilogue & Lenzi
HEART BEAT ALERTS
INTRO ►

new year which hopefully will see many news venues open their doors.
Keen to explore these and serious plans to (re) launch the record label rebranded as
"Pink Room Records" which will start putting out their own 'open mic' events,
featuring local Techno avantgardists and hopefuls. Our Mission: reach 100% Techno.
NEWS ►
once more the line up cemented by 2 Techno heavy weights.
First our Nordic hero, leaving his marks for over 25 years in the scene, not only as
DJ but most certainly also as producer with 8 albums and 80 vinyl singles under his
belt. You also know him as Minilogue, Son Kite and Nobody Home.
Second to the line up, Italian export, London based Techno dinosaur
Marco Lenzi.
A close friend ever since he joined us behind the decks of the Obs in October 2015.
Itami have been sent for final mastering. Release date expected begin of April,
hand in hand with a cosy, invitation only releaseparty of Pink Room at an off-location.
Stay tuned for more info by sms and newsletter!
NEWS ►ARCAN GRAND OPENING WEEKEND,

a suitable line up for this special
occasion. A label night
with three young talented label owners and music wise it
links nicely to the style of
Arcan. Founded in 2015 as a hobby project by three friends
and music enthusiasts Jan, Jur and Moritz, transatlanticfm.eu initially served as a
free online radio station that would broadcast some of their favorite gems and
newest record finds. T
he
three went on and took the internet radio to the next level
If you didn't catch them yet at
Equation Hanoi, or just can't get enough, then this is
your chance see and
hear them all in one night, in one room, test-driving Arcan's
massive
15 KW
FBT club sound system. more info below.
NEWS ► For the rest of the year you can expect: Steve Bicknell (May),
Mike Dehnert (July),
Zadig (November) and more.
NEWS ► Photobook: to properly honor the 5 year milestone Heart Beat produced a
photobook, a sort of mini chronicle of Heart Beat depicting lots
of proper Techno raves
in so many different venues.
The launch of this Techno chronicle was postphoned, but the photo book

FRIDAY 16 MARCH
▲
9PM TO 5:30AM
'THE LIGHTHOUSE' IN DISTRICT 1
▲
6FL. 104 NAM KY KHOI NGHIA
"let's create an experience of balance, love and kindness for the sake of ourselves and humanity."
DAY 1 OF ARCAN'S GRAND OPENING WEEKEND
FRIDAY 13 APRIL
▲
DOORS 10PM TO LATE
ARCAN IN BINH THANH DISTRICT
▲
236/29/27
DIEN BIEN PHU
"
ARCAN will open its doors for the first time on Friday 13th of April 2018 for non-stop 3 days rave
party, by night in the Club and during the day in the Restaurant by the swimming pool. Arcan
aims
to create various businesses to promote underground TeKno culture and other
subcultural music
genres such as Psy-Trance, Techno or Drum & Bass."
▬▬▬▬▬▬▬▬▬▬▬▬▬▬▬▬▬▬▬▬▬▬▬▬▬▬
▬▬▬
▬▬
▬▬
▬▬▬▬▬▬▬▬▬▬▬▬
▬▬
▬
:::::NTHNG ▲ Transatlantic
:::::: EUROPA b2b MOHAMMED AL-HAMZA▲ Transatlantic
::::::::CHRIS WOLTER ▲ Heart Beat
:::::::::VISUALS by EROL ▲ Heart Beat
▬▬▬▬▬▬▬▬▬▬▬▬▬▬▬▬▬▬▬▬▬▬▬▬▬▬▬▬▬▬▬▬▬▬▬▬▬▬▬▬▬▬▬▬▬▬▬
DOORS 10PM – 50K VND AFTER MIDNIGHT 150k VND
INTERVIEWS ►
Get to know MARCUS HENRIKSSON a bit better!
Read the below Interview we did in March 2018 before the start of his Asia tour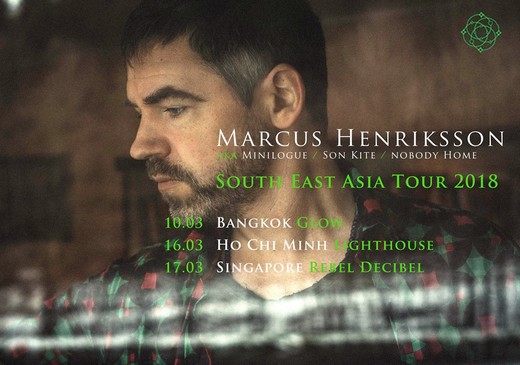 Will this be the first time in Vietnam?
I have been to Ho Chi Minh city 6 years ago. It was a holliday and we stayed in the
city for 5 days and then went to the ocean and beach :).
What is your expectation with Vietnam with the city of Saigon (Ho Chi MInh City)
and the scene here ?
Very much looking forward to come back and experience it again.
And last time i did not experience any dance music so it will be my first meeting
with the dancing Vietnam.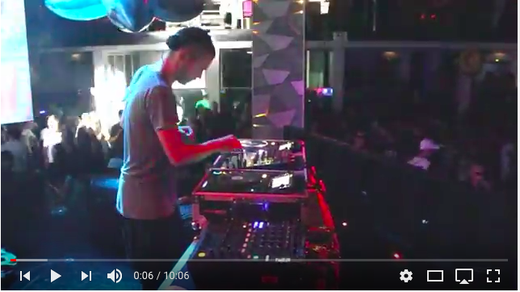 Vietnamese cuisine is amazing, trust me. Do you know any vietnamese dishes?
And what food you'd certainly like to try when you are here?
I remember amazing food !! 🙂 So i can honestly say i am looking forward to come
back to tast a bit of Vietnam again! So i am very much looking forward for the feast 🙂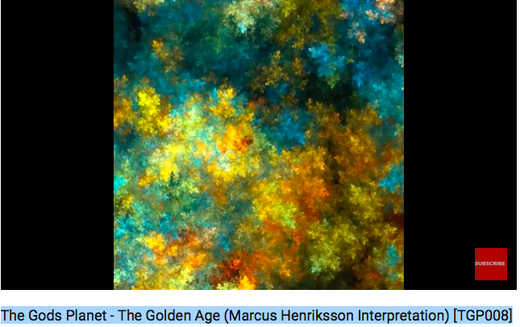 What is your favourite colour (oh did we mention our label under Heart Beat is
named Pink Room)
Purple or blue. Pink is also nice ;)… so maybe i should say,
I like the color of the rainbow.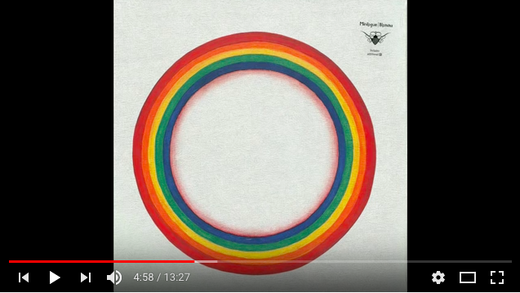 From your bio we know that you got into techno and rave culture when you went to
one party in Copenhagen in 1993. Do you remember how was playing while you
found yourself dancing in front of him and in love with techno?
The djbooth was in a dark corner behind the speakers and you could not see the dj.
The focus was not on the dj or artist. So i do not know who played but remember
one name from the flyer.. Dj Hell from Germany.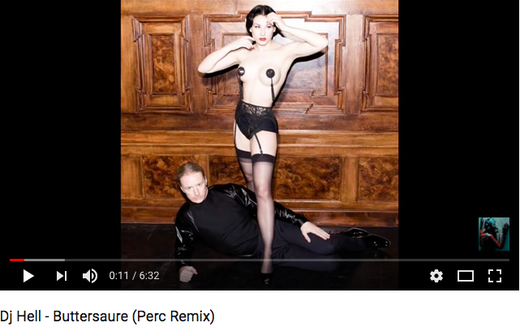 What did you like the most from your time as promoter and the least?
Would you like the idea of doing this in a country with a virgin scene as Vietnam
I liked to create the set and setting for the dancer. Creating a space and
environment to travel within. Making it possible to have a deep dance experience.
I like the least to do the paperwork and getting the permission from the Police.
It is a lot of work to create a Rave/festival. To find some warehouse location or
outdoor place and get the people to work with you. And to build up everything from
scratch. It is a piece of art installment i would say. I am now resting the music and
do not have the time to do it but it would for sure be a cool thing to do 🙂
Back in 1996 you've met Sebastian Mullaert and you started working together
as Trimatic then Son Kite and then finally Minilogue. Now would you be able
to explain the crowd here what is the difference between Marcus Henriksson
as Trimatic, as Miniloque as Son Kite or as Nobody Home?
In the beginning when the rave culture started the music was not decided
into styles or trends. It was all about dancing and getting into trance.
Rave was the age-old dance ritual that we humans have been doing since
the dawn of time. But soon the music was decided into different categories
and styles and also club culture started. Media started reviewing and
categorizing the clubs and records and dj's. From this the different project
names came about. Son Kite was the music for the psy-trance events and
Minilogue was for the club/techno events.
This is how the different names came about. It is still me behind the names
and my music expression and today when I play i am mixing it all and
depending on my mood and the set and setting of the event :).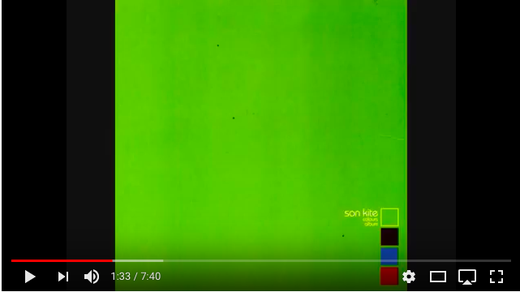 You have your own label Home Records, started in 2014 right? So far you have
released 5 12" vinyls. Could we expect a full album on Home Records any time soon
as well and how would that look like?
My solo album "ElectromagiO" is ready and will be released this year.
I am not sure yet on which label it will be released.. Let's see :).
An album that has been in the making for the last 4 years and with field recordings
from my travels around the world.
Without style definition and a piece of art from myself 🙂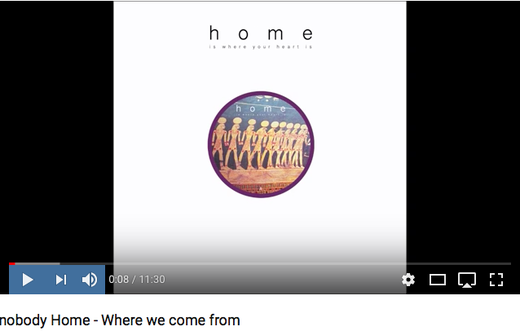 One of your most recent releases a few weeks back is Home nr. 05 also has 5 tracks.
Really like these btw. What you can tell us about the story behind the tracks and or
their names.
I will bring you a copy :). It is actually 4 tracks and they are made here in my house
in the woods of south Sweden. I invited two friends over, O. Chelly and A Rosengren
for a jam session and from this meeting these songs came about.
Bilderna bakom – the images behind,
I begynnelsen – In the begining,
Någonting släppte – something released,
Ödet – Destined
The inside is creating the outside 😉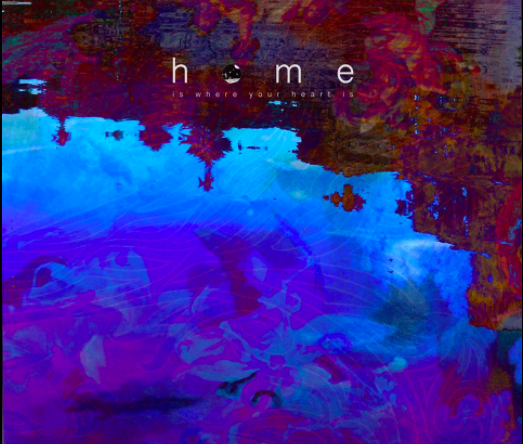 Studio Cosmos is your studio far out in the woods of Sweden. Can you describe us
how it is to produce music here and how other artists you collaborate with
experience this? Any other neighbours around with studios btw?
It is a bit of my creative secret ;). We all have our own unique expression and is
creating out of our own uniqueness. I believe this is not to be shared and something
that is to keep for oneself. But i can say that nature and soul is a big part of it 🙂
Where i lived for 10 years i had no close neighbors and it was a a house away
from villages and cities. There was some summer houses that was close and
sometimes i got some people closeby 🙂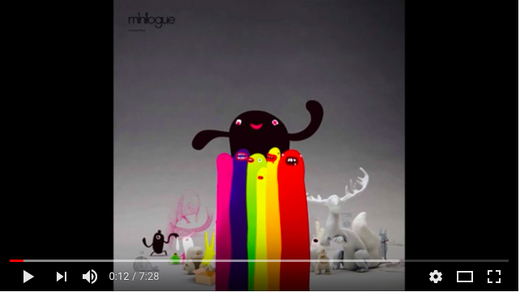 According to Marcus what is there that you find (only) in electronic music,
specifically Techno, that you think you can't find in other genres of music.
I think that electronic music is defined by the use of electronic machines.
Nowadays i feel it is difficult to say what is not electronic music. Everything
is recorded into the computer that is electronic. Everything is digitalized
and put into folders and categories and ones and zeros and then made
and created from the machine. Even the "pop" music 🙂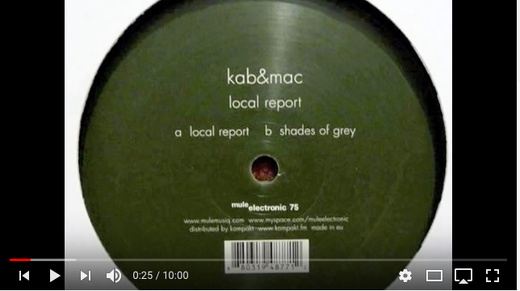 What is your personal favourite track on your own label Home records
and can you name one or two more labels we should really look into.
It is changing depending on my mood. Sometimes i have played one track
many times and need some space and time away from it and then a year
later it is coming back to me :). There are so many labels out there that is
interesting… here is one upcoming that could be something cool..
Door of perception.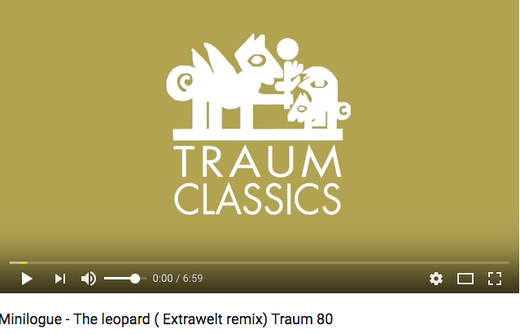 What is one of your favourite all time productions and what is one of your
favourite productions you are now listening to frequently?
I can not say because i am listening to all kinds of music. I like very much
traditional music that is not "produced" and i also like the most modern
production from artist like Nicola Cruz, Peter Power to name a few.
I love music <3 and maybe not so much in defining it too much 🙂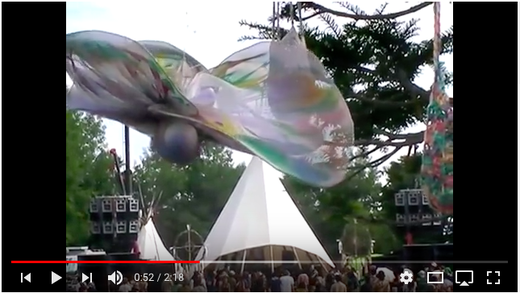 16 MARCH Marcus will play at Heart Beat from midnight onward!
Vietnamese version on
NYCTO MAG
13-04-2018 | Heart Beat Presents Transatlantic Labelnight
11-05-2018 | Heart Beat Presents Steve Bicknell
08-06-2018| Heart Beat TBA
13-07-2018 | Heart Beat Presents MIKE DEHNERT